Bottom&Velcrow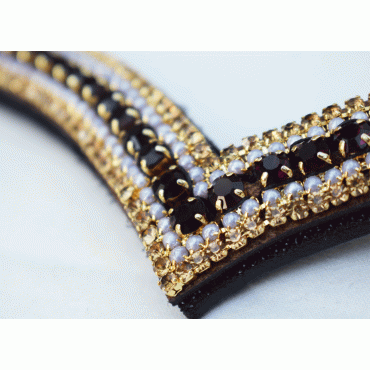 The Bottoni and Velcro line is dedicated for all riders who love dynamism. They have two fundamental characteristics. They are characterized by side buttons to make the replacement of the front panel from the headboard as fast as possible, and finally by the velcro that allows the replacement of the glass band.
For more information contact us.
---
Protect your browband with ease with our new covers. This cover is made of soft felt, so they do not get caught in the crystals. The velcro allows to protect the faceplate even when it is mounted on the headboard.The Browband Cover protects the browband from moisture, light and dust.Use it to protect your browband, keeping it shiny and shiny for all competit..
11.00€
Showing 1 to 5 of 5 (1 Pages)