Limited Edition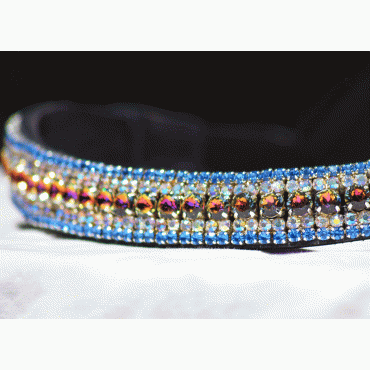 Limited Edition line (limited editions) is a series of broswbands made in the laboratory to combine colors in the most creative way possible.
Availability is limited in time. The crystals are sewn directly onto the leather. Some models are not duplicated to ensure uniqueness.
---
Protect your browband with ease with our new covers. This cover is made of soft felt, so they do not get caught in the crystals. The velcro allows to protect the faceplate even when it is mounted on the headboard.The Browband Cover protects the browband from moisture, light and dust.Use it to protect your browband, keeping it shiny and shiny for all competit..
11.00€
Showing 1 to 5 of 5 (1 Pages)