LUXURY DETAILS IN EQUESTRIAN PHOTOGRAPHY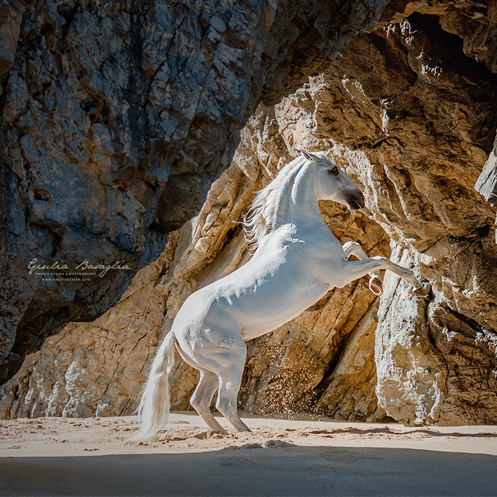 Proudness and spontaneity, sweetness and sensitivity, the horse is an absolutely unique living being.
Being able to capture its spirit, in a photographic shot, is pure magic. Magic that is created only with immense attention to every little detail.
That attention that allows us to create something exceptional and out of the ordinary, unmistakable.
For this reason, as an equestrian photographer, I found in the TVDM brand a perfect partner for my work.
The refinement and elegance of their products, made exclusively by hand, are the ideal finish to highlight, during the portrait phase, the beauty of each individual equine model.
I therefore decided to start a collaboration with this prestigious brand, so that I could offer my customers the opportunity to see their horses valued, together with these jewels.
The refinement in the combination of colors and the crystals of the TVDM front panels, the careful choice of the scenario and the ability to grasp the right expressiveness, can only guarantee unique portraits of your horses.
MY WORK, MY PASSION
My name is Giulia Basaglia and I deal with photography, advertising graphics and website development, as a freelancer since 2010.
Photography became part of my world as a hobby more than 14 years ago, becoming a fundamental aspect of my work a few years later, then refined in advertising photography for various clients.
Following and in parallel, equestrian photography arrived.
Why horses? Because I'm pure emotion.
Every time, I try to understand their personality, their essence and represent it in photos.
To keep a memory of that moment that will last forever.